Thanks to Frankie for coming up with the idea of doing a name game on July 4th. We can't wait to read about how everyone got their names!! We wish we had some big complicated reason that we are named what we are named...Oh well, we blame our humans for spending too much time reading and watching silly movies and TV shows....Anyway...here goes...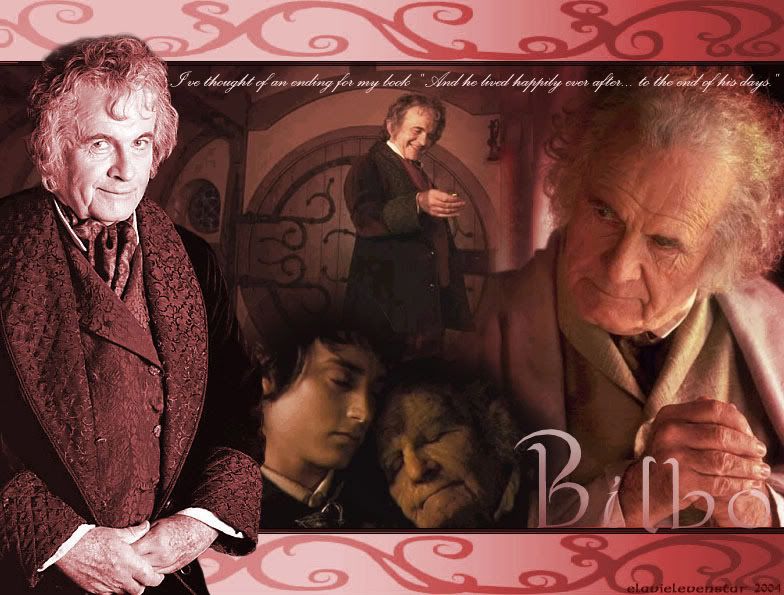 I had the unfortunate timing of being born around the same time that the silly Lord of the Rings trilogy made it's movie debut....Mama and Daddy actually named me when they were on their way to pick me up...Little did they know how I would live up to my name. I am named after Bilbo Baggins, and I am a headstrong pup that doesn't like adventure. I also wish I had a magical ring that I could put on and become invisible! Needless to say, Mama did not think this name through....you would be amazed what people thought she was calling me when I was a puppy...That was one of the main reasons she started calling me Boney Man. Boney Man is my biggest nickname besides NO and OUTSIDE BILBO!
I bet you all don't have to guess too hard to know what character I was named after
...yep..."Keep on Swimmin'" Dory!
Our humans named me Dory because I am ever so outgoing, always happy and want everyone to be my friend...whether they want to or not. I am also fond of shiny things! I have many nicknames including Mama's favorite, Little Missy Poo Poo and Dorable (after some silly computer in a Heinlein novel).
and Last but not least
My name came from some silly show that Mama and Daddy didn't even WATCH until the beginning of this year then they couldn't stop watching it and watched all the seasons in just a few months!
I am the strong silent type like this Jacob...plus Daddy said that he couldn't name me after the man in black, cause they never told us his name.
Some people think that I was named after this Jacob
But Mama is totally on Team Edward....I say why couldn't I have a normal name like Spot or Rover???
It could have been worse I suppose, Mama was really close to naming me Oy after some silly thing called a Billy Bumbler in a book series she reads over AND over.
The humans are just starting to call me by nicknames cause I just learned my name. Lately they have been calling me Jake...and Jakey Boy.
Well, those are our names....and how we got them.
Well, the names our humans call us. We all have or special dog and kitty names that no one else knows!
Happy 4th of July and Happy Sunday!!